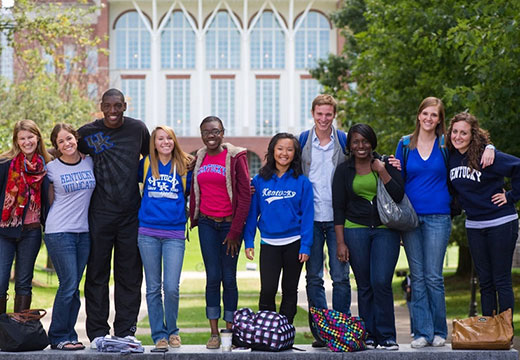 Please complete the form to connect
Connect with the KYSSC team
The KYSSC team is eager to meet with campus partners across the state to learn about the great work happening and the persistent challenges facing students and campuses. Campus voice drives the priorities of the Collaborative and helps us determine the most beneficial topics for professional development, communities of practice, and technical assistance. All campuses in Kentucky are welcome to participate in the communities of practice, events, and webinars offered by the Collaborative.
A Guiding Team comprised of campus partners is being developed and will be representative of our diverse campuses in Kentucky. The Guiding Team will be a vehicle for communications to campuses on what is upcoming with the Collaborative and will also solicit feedback from campuses on the top priorities in student success work.
To reach out to set up a meeting or campus visit with the KYSSC team (in person or virtual), please complete the form to the left or send us an email at info@kystudentsuccess.org. We look forward to connecting with you soon!
Did you know The Kentucky Student Success Collaborative also does the following?
It's our mission to build capacity of higher education partners to accelerate progress on student success.
Equity
Focus
Understanding our diverse population, unique institutional missions, and the varied needs and experiences of students will drive the design of programs, policies, and practices that remove barriers and provide support for all students.
Stakeholder
Engagement
The priorities and strategies of the Collaborative are guided by student, campus, and community voice; identifying the challenges, barriers, opportunities, and possibilities to accelerate transformation around student success.
Holistic
Approach
Supporting whole institution approaches that recognize the academic, social, professional, and personal experiences of students and will work in alignment with other CPE initiatives to advance student success.